Gemma Singleton joined Confluent three years ago as an associate level solutions architect. While the job at Confluent appeared less "senior" than the position she was leaving, moving into a more technical role enabled Gemma to deepen her toolset and experience. Three promotions later, what she saw as a "huge opportunity" turned out to be exactly that, for both her and Confluent. Below, Gemma reflects on her path to and within the company and explains how she spends her days in her new role as practice manager, from helping customers find value, to helping her colleagues find the courage to say three of the most important words at Confluent: "I don't know."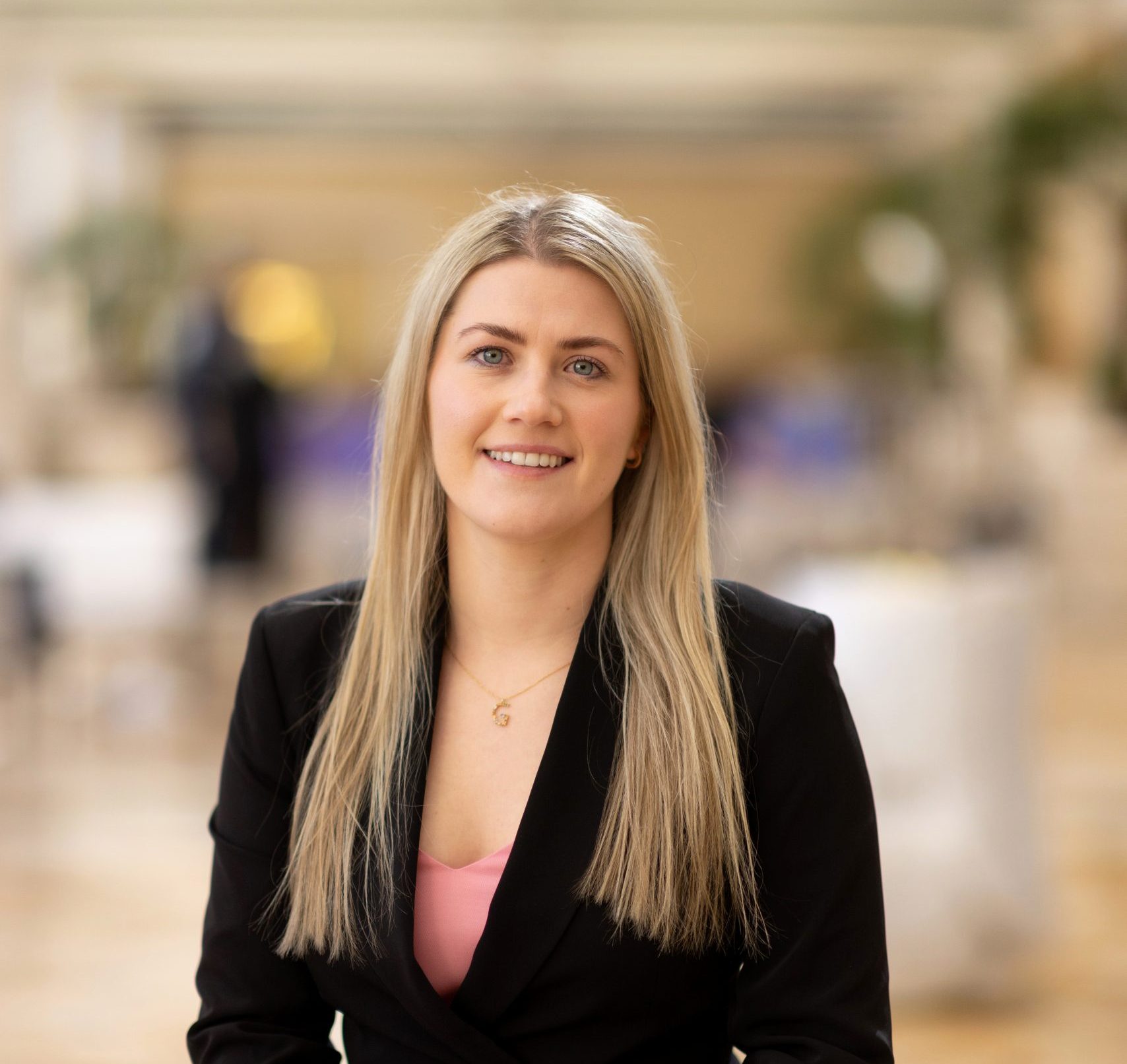 Gemma Singleton
What is Confluent, and what's your role on the team?
We like to describe Confluent as the company that sets data in motion—moving it from place to place so it's accessible in real time. If I make a banking transaction, for example, and get a notification on my phone, that's likely gone through Apache Kafka®, which is the open source event streaming platform Confluent is built on top of.
I fit into that through our consultancy organization, where our wonderful Kafka experts help customers design, implement, and manage their Confluent software and the applications that interact with it. I'm the practice manager for Professional Services and Education here in the U.K., and there are two parts to that role. First, I support the Sales team by helping customers figure out what services will help them to drive value and meet their business objectives. Usually, I do that through a discovery workshop that helps me understand what they're trying to achieve, then I'll put together a proposal they can work on with Sales.
The second piece is that I manage our solutions architects and engagement managers. I see myself as their advocate—it's my job to help them grow their careers, and their well-being is my number one priority. I live in Liphook, more than an hour from the rest of my team in London, so a lot of our work together is remote; I'm in the office about once a week. But we do a lot of things like virtual coffees to help us get to know each other. I just met one team member in person for the first time, and I could barely remember we'd never been face-to-face! The relationship was already there.
Tell us about your background and why you decided to join.
My degree is in maths, but like a lot of people I had no idea what I wanted to do when I graduated. My passions are people management and change management, which you can do almost anywhere. I started out at a consultancy and did implementation for a live chat company, helping customers design their rules and processes, installing software onto their websites, and managing the backend. I was a data analyst for a medical device company for a while, and then went back to tech at Acquia. I had a technical counterpart again, but I made it my mission to learn as much of that side as I could. It was so interesting to me.
Then a few years ago, I interviewed at Confluent to be the first engagement manager in the region. Rhys Jones, who's now my boss, actually got that job. It made sense—he had more experience—so I've forgiven him! But they offered me a different role, as a solutions architect. It was an associate-level role, and I was at the senior level at Acquia, but I decided to join anyway. It was such a huge opportunity; they were offering to train me for a job I didn't have all the skills for yet. And I just wanted to work here so badly. The product was great; it was a highly technical role, and I was excited at the chance to help Confluent grow. Plus a lot of my colleagues from my previous role had joined and recommended it. I remember on my first day at the London office, someone said, "Are you sure you're new? You look like you're already at home." And I was!
What's your path been like since?
I spent the first year traveling all over Europe, learning about Kafka and Confluent from the incredible people on my team and our customers. I was on a plane three weeks out of four and having the time of my life. Then after about a year, an engagement manager role opened up. Jakub Korab, who was my team lead, suggested I apply, since it was what I had originally interviewed for. I pushed back at first, though. I was enjoying where I was, and I had been struggling with feeling like I wasn't good enough—there were people on my team with 15 years of technical experience. I just didn't think I was ready.
But Jakub helped me stop comparing myself to everyone else and think more about how much I had learned. He was like, "Gemma, I think you'd be really good at this." And he and Rhys made it clear that they'd support me. So I decided to go for it—and it turned out to be exactly where I needed to be. That was a little more than a year ago, and I've since been promoted two more times, to senior engagement manager and now to practice manager.
You mentioned struggling early on with feeling like you weren't as accomplished as the rest of your team. Tell us how you think about doubting your abilities, whether personally or as a manager?
We talk a lot about imposter syndrome on our team. Jakub will send out links to blogs or talks, or just supportive messages, because he knows how it feels. You think, "How does he have impostor syndrome?" Less than four years ago he was our first solutions architect, and now he's the technical leader for all of EMEA. He's amazing. But I think almost everyone goes through this—especially at Confluent, because humility is something we hire for. It's a company value. People here are brilliant, but they always want to be doing better.
When I took that first engagement manager job, Jakub and Rhys really helped build my confidence. I remember on my first day, Jakub gave me what he called a present—our adoption framework, to do with what I wanted. I also got to define a lot of processes and documentation for the role itself. I had so much ownership, and I was able to grow the business to the point where we now have another engagement manager who is 100% utilized and I'm pushing for another hire.
To me, that experience is such a testament to the support you get here. I am where I am because of the support I received from my colleagues. And it's stuck with me now as a manager, because it's my job to help the people on my team recognize how great they are. One thing I always try to emphasize is that they don't need to have the answer to every question—in fact, Confluent as an organization is very clear that when you don't know something, you should say so. If you can solve something for a customer in the moment, great. But it's important to have the confidence to say, "I'll check and get back to you."
What's most challenging about your job?
One challenge is figuring out how to support non-technical people, in non-technical roles, but at a very technical company. An engagement manager (EM) might have a lot of transferable skills, but they still have to climb a learning curve. And this is where "I don't know" comes in again. One of our company values is "one team," and that is how we work. If an EM runs into a product question on a call that they can't answer, there's usually a technical person there to help.
Another challenge for me is that real life doesn't always follow the process we've written down, and I actually love that, personally. It's fun for me to figure out what to do with a customer's outside-the-box request. But I also need to support the people who aren't as comfortable in those situations. Usually, I start by walking them through how I might handle it—but the next time, I'll ask them what they want to do. As they build up information, over time, that eventually builds their confidence, too.
What are you excited about right now?
We're in a stage of growth right now where the opportunity at Confluent is impossible to even define, and that's exciting for each of us. If you see a gap we need to fill, you can turn that into a new role—I've seen it happen many times in just the past couple of years. It also means everything we do has a big impact. If I help sell more professional services, or even just fix a process, that's part of how Confluent grows.
As that happens, I'm also excited to see who joins us. We want to continue this culture that's so precious to us, and that means finding people who are really invested in the company. We also have an opportunity to make the team more diverse. And we're already starting to make progress there, from our employee resource groups to everyday innovations. I'm a big believer in fresh perspectives—when we bring in someone who isn't a carbon copy of the person who did that job before, that makes us better. We all have different strengths and weaknesses, and the more we can lean on each other, the more successful we'll be.
Martin Roxby is the senior practice manager for Confluent's Professional Services and Education business in Northern EMEA. He leads a team of technical consultants and engagement managers who support our customers in effective product adoption and success with their data in motion strategy. Martin has worked in Professional Services for over 25 years, for a variety of technology firms, and is passionate about the value that Professional Services brings to organizations looking to get the most from their investment in technology.