Visit the Confluent Booth #1030
We'll be at the Strata Data Conference In New York from September 11-13, 2018.
Drop by our booth to chat with Apache Kafka® experts and grab some swag.
Check out all the speaking sessions and book signings below or request a meeting with one of our technical experts by completing the form on the right.
---
Tuesday, September 11
Session: Stream processing with Kafka
Speaker: Tim Berglund, Senior Director of Developer Experience, Confluent
Time: 9:00am–12:30pm
---
Wednesday, September 12
Session: The future of ETL isn't what it used to be
Speaker: Gwen Shapira, Principal Data Architect, Confluent
Time: 11:20am–12:00pm
Session: Apache Kafka and the Four Challenges of Production Machine Learning Systems
Speaker: Jay Kreps, CEO, Confluent
Time: 5:25pm–6:05pm
Book signing: Kafka: The Definitive Guide
Author: Gwen Shapira, Principal Data Architect, Confluent
Time: 3:35pm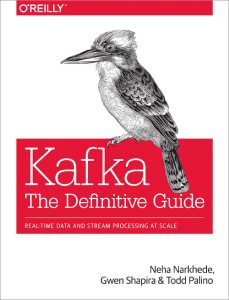 ---
Thursday, September 13
Session: A Deep Dive into Kafka Controller
Speaker: Jun Rao, Co-founder, Confluent
Time: 1:10pm–1:50pm
Book signing: I Heart Logs
Author: Jay Kreps, CEO, Confluent
Time:10:50am