In 2010, LinkedIn began developing Apache Kafka®. In 2011, Kafka was released an Apache open source project. Since then, the use of Kafka has grown rapidly in a variety of businesses. Now more than 30% of Fortune 500 companies are already using Kafka.
In this 60-minute online talk, Confluent Co-founder Jun Rao will:
Explain how Kafka became the predominant publish/subscribe messaging system that it is today
Introduce Kafka's most recent additions to its set of enterprise-level features
Demonstrate how to evolve your Kafka implementation into a complete real-time streaming data platform that functions as the central nervous system for your organization
Speaker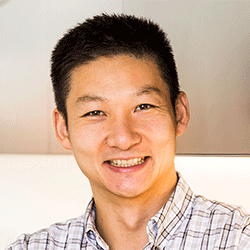 Jun Rao
Apache Kafka Co-creator, Kafka Committer, Kafka PMC Member, VP of Kafka and Confluent Co-founder
Jun Rao is the co-founder of Confluent, a company that provides a streaming data platform on top of Apache Kafka. Before Confluent, Jun Rao was a senior staff engineer at LinkedIn where he led the development of Kafka. Before LinkedIn, Jun Rao was a researcher at IBM's Almaden research data__center, where he conducted research on database and distributed systems. Jun Rao is the PMC chair of Apache Kafka and a committer of Apache Cassandra.