Harnessing your data in motion is critical to building the rich customer experiences and data-driven operations that provide a competitive advantage for your business. But the management burden on you and your teams to keep systems like Apache Kafka® up and running to make this possible is too much. DevOps teams and Developers get stuck dealing with Kafka ops and are pulled away from focusing on the projects that drive value for your business.
The full value of what Kafka provides can only be realized when you move the operational burden to a fully managed cloud service. You've likely already done this for storage, data warehousing, and databases, using services like S3, EC2, BigQuery, Snowflake, and MongoDB. It's time to do it for Kafka with Confluent Cloud.
Here's why.
Refocus your talented teams on the work that makes a difference
Keeping Kafka up and running can be so all consuming that the original reason you invested in it—to power your apps and business processes with real-time data—gets sidelined. You've seen this when your DevOps and engineering teams end up so focused on Kafka ops like cluster expansions, Kafka upgrades, or dealing with consumer lag that the projects Kafka was supposed to power get pushed out for months.
A fully managed, cloud-native solution like Confluent Cloud takes the need to manage Kafka off your team's plate. You get a complete event streaming platform powered by Kafka with industry-leading reliability and total cluster visibility that's secure by default so your developers stay agile and work on projects that deliver more value.
Reduce your Kafka total cost of ownership (TCO) by up to 60%
Managing Kafka yourself has a huge operational cost, including architecture and capacity planning, infrastructure provisioning, building custom integrations—the list goes on. The costs stack high when you account for hardware, support, and potentially other third-party spend, not to mention the costs of downtime to your business.
With a fully managed Kafka service like Confluent Cloud, you entirely offload the ops, support, and infrastructure spend. You get a complete platform for data in motion with elastic scalability, infinite storage, and global access to data. For most companies, the total cost of ownership of a fully managed service like Confluent Cloud is much less expensive than managing Kafka themselves—up to 60% less.
Build and innovate faster
At the end of the day, moving to a fully managed, cloud-native Kafka service helps you deliver value from your projects much more quickly. We've seen companies conceptualize and execute critical business projects in less than 6 months vs. the 2+ years that it took them previously. In some instances, organizations have even released their apps in a matter of weeks.
If you want to see what Confluent Cloud looks like for yourself, here's a sneak peek: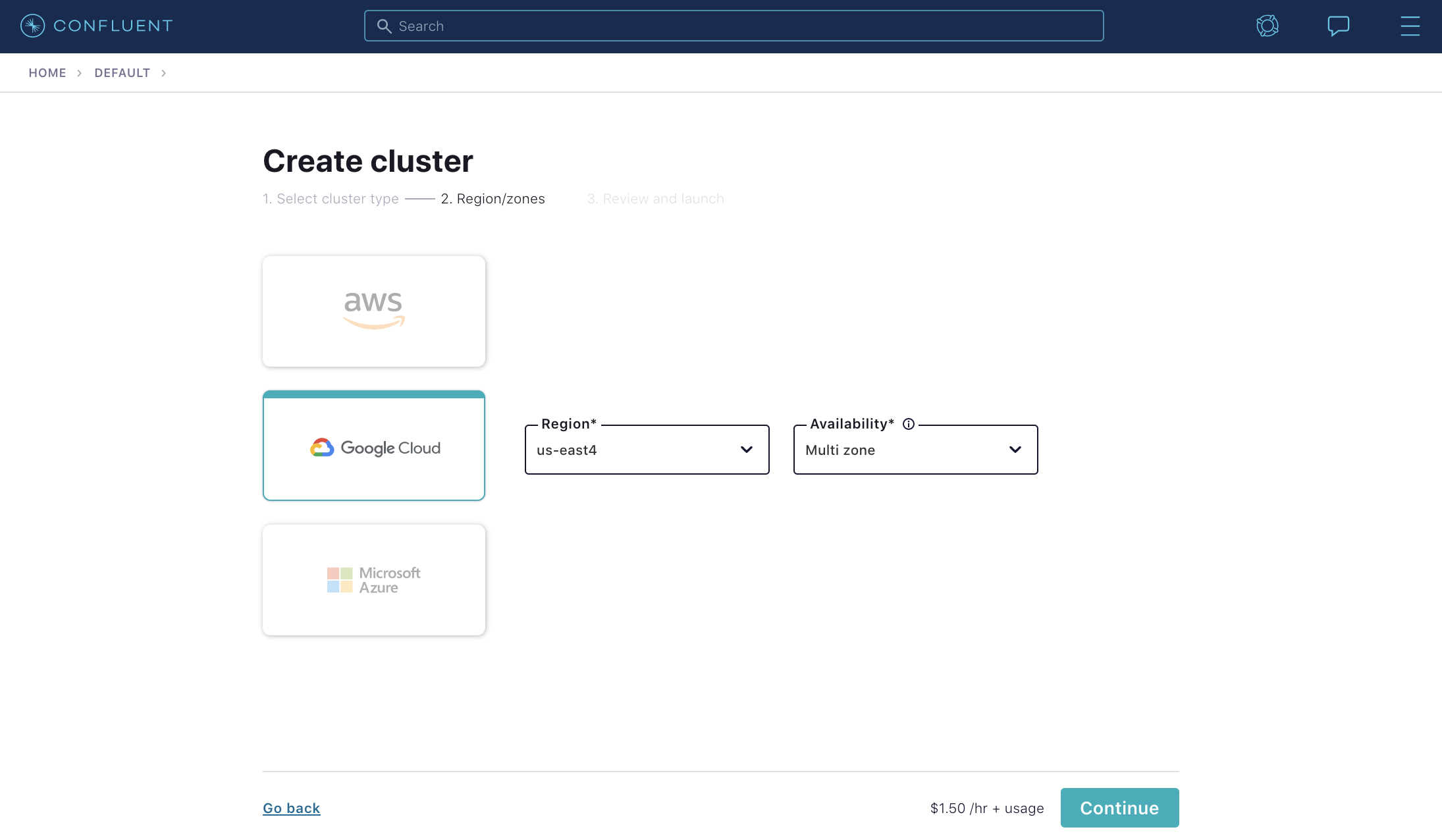 To find out how a cloud-native service helps you move faster and reduce costs:
Want to keep reading? Check out our free technical e-book Running Kafka in 2021: A Cloud-Native Service or its shorter companion technical brief.