Ob Einzelhandel, Gesundheitswesen, Automobilhersteller oder Banken - jede Branche erfindet sich im Moment neu, um den Anforderungen des Markts jetzt und in Zukunft gerecht zu werden. Dies bringt mit sich, dass neue Konzepte und Technologien Einzug halten müssen.
So gilt es IT-Abläufe zu schaffen, die auf Ereignisse der realen Welt in Echtzeit reagiert, um sofort einen Mehrwert für das Unternehmen und den Kunden schaffen zu können. Diese Ereignisse sind das zentrale Konzept einer Event-Driven-Architecture und Event-Streaming-Plattform, die Digitalisierung neu denkt.
Die meisten Unternehmen nutzen Apache Kafka und Confluent als Herzstück ihrer digitalen Strategie für Echtzeit-Einblicke in Kundendaten, Betrugserkennung oder IoT-Datenverarbeitung.
Am 09. Oktober 2018 treffen sich Business-Begeisterte, Kafka-Pioniere, Confluent-Nutzer und -Experten im SOFITEL MUNICH BAYERPOST in München, um mehr über aktuelle Streaming-Projekte in den unterschiedlichsten Branchen zu erfahren.
Verpassen Sie nicht die Keynote von Gwen Shapira, Principal Data Architect bei Confluent und Autorin von The definitive guide to Kafka, sowie die technischen und unternehmerischen Use Cases von E.ON, Generali, Allianz Technologie und weiteren Kunden und Partnern.
> Agenda
Im Anschluss an die Veranstaltung findet vom 10. - 12. Oktober in München ein Apache Kafka Operations Training statt. Die Anmeldung und alle Details finden Sie hier.
---
.gated_form{display:none;}
Sponsors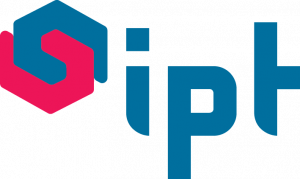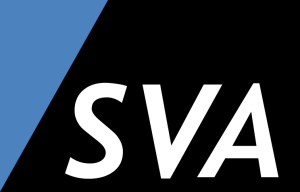 $('#munich-agenda-2018').on('click', function(e){ e.preventDefault() $.magnificPopup.open({items: {src: '#munich-agenda-2018'},type: 'inline'}, 0); })
Agenda
AGENDA
Sprecher
08:00 - 09:00
Registrierung & Partner-Ausstellung
09:00 - 09:10
Begrüßung
Falko Schwarz, Confluent
09:10 - 10:00
Keynote: The State of Stream Processing
Gwen Shapira, Confluent
10:00 - 10:45
Keynote: Decentral Energy Distribution in a digital World - Why Streaming changes the World
Alexander Alten-Lorenz, E.ON SE
10:45 - 11:15
Kaffeepause & Partner-Ausstellung
11:15 - 11:45
Fighting digital Darwinism – Streaming Data for Realtime Decisions
Dominique Ronde, Allianz Technology
11:45 - 12:15
Generali Connection Platform – Under 10 seconds from Source to Target
Christian Nicoll, Generali
12:15 - 13:00
Aus Big Data wird Fast Data
Peter Burghardt, TechConsult
13:00 - 14:00
Lunch & Partner-Ausstellung
Business track
Sprecher
14:00 - 14:40
The Streaming Assessment - An Introduction
Lyndon Hedderly, Confluent
14:40 - 15:20
Confluent Cloud: Agility for the modern data-driven Enterprise
tba
15:20 - 15:40
The Business Value of Data Streaming: Quantitative and Qualitative Examples
Yves Brise, ipt
15:40 - 16:00
Milliarden von Messages in Echtzeit: Warum Paypal & LinkedIn auf eine Engagement-Datenbank vertrauen
Bruno Simic, Couchbase
16:00 - 16:25
Kaffeepause & Partner-Ausstellung
16:25 - 16:45
Streaming Engine im Bereich Connected Car
Hermann Penner, SVA
16:45 - 17:20
Use Case: Hybrid Achitecture / Global Kafka Architecture
Open Q&A
Falko Schwarz, Confluent
17:20 - 19:00
Topic Corners & Ausklang
Technical Track
Sprecher
14:00 - 14:20
KSQL Introduction and Use Cases
Kai Waehner, Confluent
14:20 - 14:40
"I need my data and a little bit of your data.": Integrating services with Apache Kafka
René Kerner, codecentric
14:40 - 14:00
Kafka and DevOps; the missing bits for real world projects
Patrick Bornikoel & Artyom Topchyan, Data Reply
15:00 - 15:30
EON: Kafka Deployment to steel thread
Sam Julian, E.ON SE
15:30 - 16:00
Unleashing Apache Kafka® and TensorFlow in the Cloud: Build a scalable, mission-critical machine learning infrastructure
Kai Waehner, Confluent
16:00 - 16:25
Kaffeepause & Partner-Ausstellung
16:25 - 16:45
When to use KSQL vs. Kafka Streams
Michael Noll, Confluent
16:45 - 17:15
Confluent Cloud: Agility for the modern data-driven Enterprise
Hans Jespersen, Confluent
17:15 - 17:35
Beyond the DSL - Unlocking the power of Kafka Streams with the Processor API
Antony Stubbs, Confluent
17:35 - 19:00
Topic Corners & Ausklang