Confluent Schema Registry
Ensure Application Development Compatibility
Confluent Schema Registry provides a RESTful interface for developers to define standard schemas for their events, share them across the organization and safely evolve them in a way that is backward compatible and future proof.
Download Confluent
Why Confluent Schema Registry?
Schema Registry stores a versioned history of all schemas and allows the evolution of schemas according to the configured compatibility settings. It also provides a plugin to clients that handles schema storage and retrieval for messages that are sent in Avro format.
Deploy Reliably
Let your developers focus on deploying applications freely while protecting your Apache Kafka deployment from breaking changes.
Evolve Quickly
Need to add a new column to a downstream database? You don't need an involved change process and at least 5 meetings to coordinate 20 teams.
Validate your changes as an integrated part of the development process, reducing coordination overhead and ensuring information integrity in the environment.
Confluent Schema Registry Users
How Can Confluent Schema Registry Help You?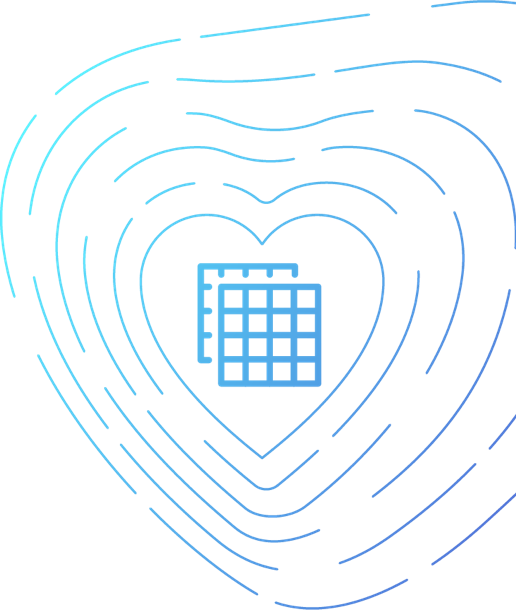 Manage your Schema
Schemas are named and you can have multiple versions of the same schema. Schema Registry validates compatibility and warns about possible issues. This allows developers to add and remove fields independently to move faster. New schemas and versions are automatically registered and automatically validated, making the pushing to production process seamless.
Integrate with Standard Development Tools
To help you find out about compatibility issues as early as possible, Schema Registry includes Maven plugins, which enables integration of schema management and validation right into the development process.
Access your Schema
Schema Registry provides a REST API that allows any application to integrate and save or retrieve schemas. Additionally, formatters provide command line functionality for automatically converting JSON messages to make your data human friendly.
Provide Automated Serialization
Confluent Schema Registry is built right into Kafka Client serialization libraries—in every language. Writing serialized Apache Avro records to Kafka is as simple as configuring a producer with the Schema Registry serializers and sending Avro objects to Kafka. And if you use incompatible schema accidentally? That's just an exception for the producer to handle. Incompatible data will never make it into Apache Kafka.
How Confluent Schema Registry Works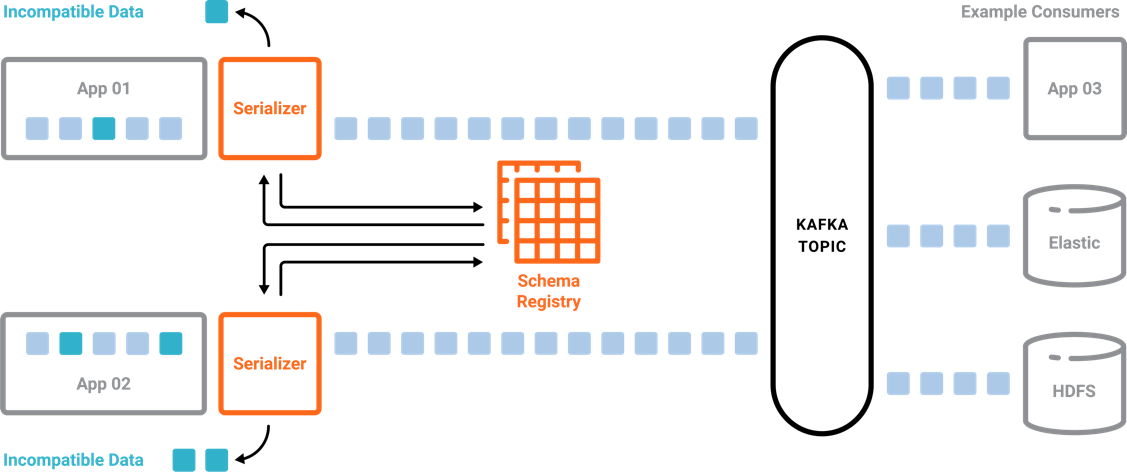 01
The serializer places a call to the schema registry, to see if it has a format for the data the application wants to publish. If it does, schema registry passes that format to the application's serializer, which uses it to filter out incorrectly formatted messages.
02
After checking the schema is authorized, it's automatically serialized and there's no effort you need to put into it. The message will, as expected, be delivered to the Kafka topic.