With 3.6 million paid print and digital subscriptions, how did The New York Times remain a leader in an evolving industry that once relied on print? It fundamentally changed its infrastructure at the core to keep up with the new expectations of the digital age and its consumers. Now every piece of content ever published by The New York Times throughout the past 166 years and counting is stored in Apache Kafka®.
Join The New York Times' Director of Engineering Boerge Svingen to learn how the innovative news giant of America transformed the way it sources content while still maintaining searchability, accuracy and accessibility through a variety of applications and services—all through the power of a real-time streaming platform.
In this talk, Boerge will:
Provide an overview of what the publishing infrastructure used to look like
Deep dive into the log-based architecture of The New York Times' Publishing Pipeline
Explain the schema, monolog and skinny log used for storing articles
Share challenges and lessons learned
Answer live questions submitted by the audience
Speaker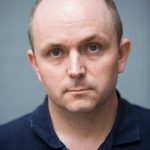 Boerge Svingen
Director of Engineering, The New York Times
Boerge Svingen was a founder of Fast Search & Transfer (alltheweb.com, FAST ESP). He was later a founder and CTO of Open AdExchange, doing contextual advertising for online news. He is now working on search and backend platforms at The New York Times.