I'm excited to announce that Confluent has raised a $125M Series D funding round, led by Sequoia, with participation from our other major investors, Index Ventures and Benchmark.
This builds on what was a truly fantastic year for Confluent. We've been able to attract an amazing and talented group of employees, roughly doubling our team in 2018. Our cloud offering went GA on both AWS and Google Cloud Platform and we scaled rapidly due to customer adoption throughout the year. We grew our subscription bookings 3.5x year-over-year and our valuation has increased proportionally, with this last round putting us at $2.5 billion.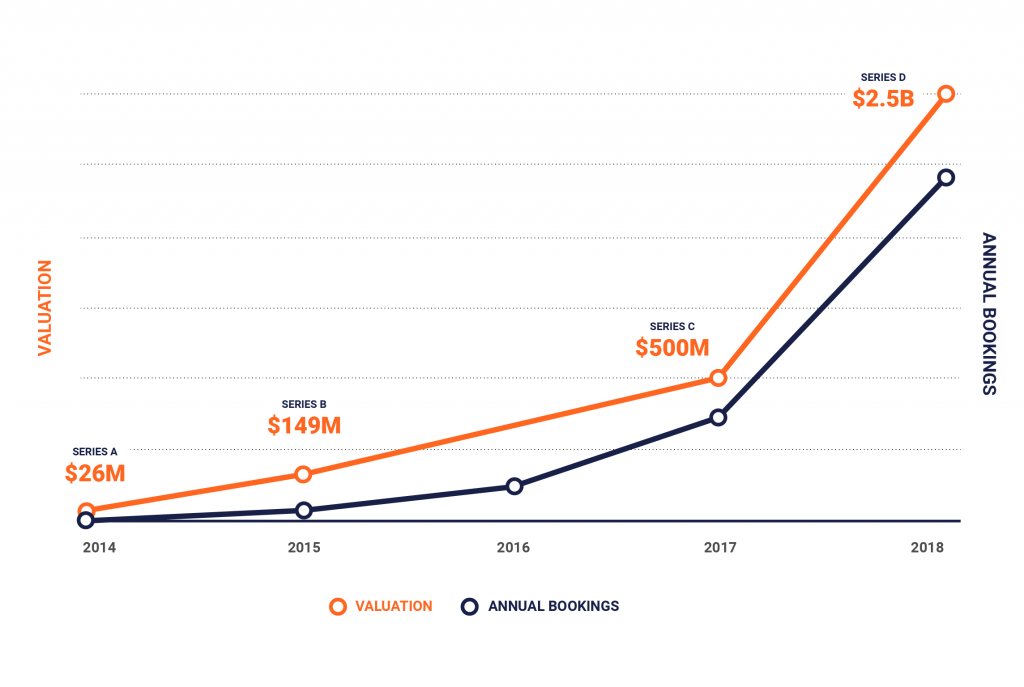 Why the excitement and growth?
The answer is simple. Confluent is a company that was founded around a big idea and that idea is starting to become a mainstream reality. We think there is a really fundamental missing ingredient in the software architecture of a company, namely the idea of "events." These events are the orders, sales, and customer experiences, that constitute the operation of the business. Databases have long helped to store the current state of the world, but we think this is only half of the story. What is missing are the continually flowing stream of events that represents everything happening in a company, and that can act as the lifeblood of its operation. Across virtually every industry businesses are realizing that in the world we are entering every company is a software company. In order to compete in this new world, modern businesses need to take their own software architecture seriously. We think the architecture for these modern companies centers around streams of events that they can combine seamlessly with their stored data to create intelligent, real-time applications that serve customers, analyze operations, and react continuously to the ever-evolving state of the business and world.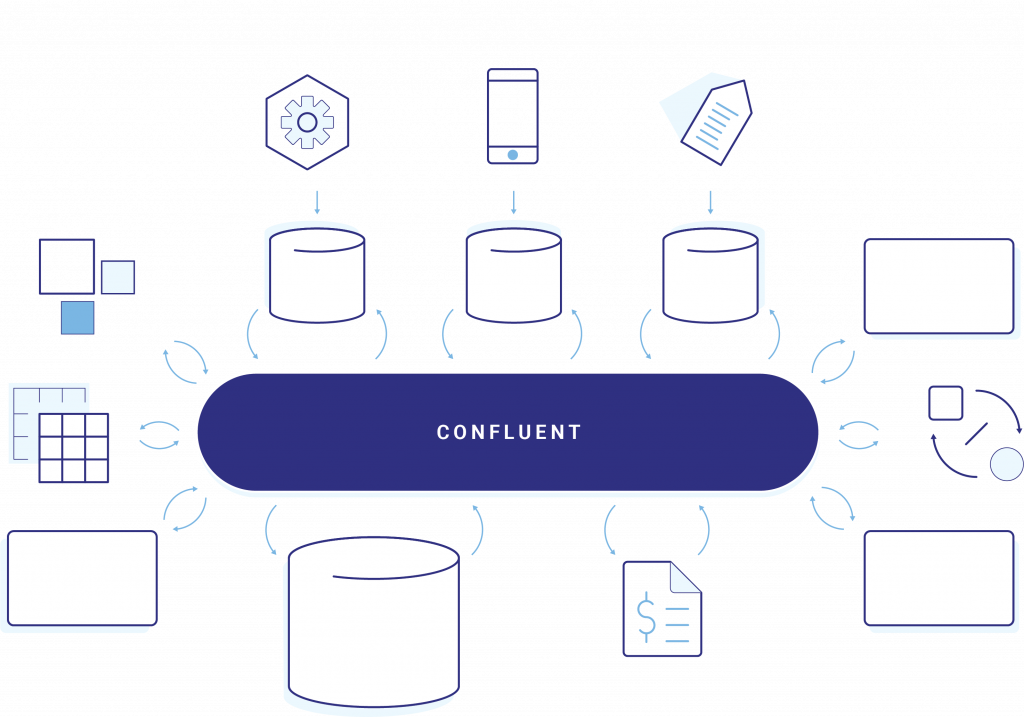 We believe that the infrastructure that will support this architecture is an event streaming platform, and that is what we are building. This is not a trivial thing to do: this technology is very much a generalization of the ideas in databases, storage systems, and real-time data processing layers. Building the kind of distributed system that can scale elastically to store and process the stream of everything happening in one large company is hard; building this technology so it can scale in the cloud to handle the flow of all the events in every company is even harder. We've spent the company's short tenure assembling the team to do this, and we're proud of the progress we've made so far.
We think this platform will play a foundational role in the architecture and operation of a modern digital company. For companies built this way, their event streaming platform is very much the central nervous system through which the core events of their business flow, connecting all their systems and applications across diverse geographies and lines of business.
This idea is what lead the founders of Confluent to create Apache Kafka while at LinkedIn. Getting to see companies start to share that vision and adopt it was what inspired us to leave LinkedIn and start an independent company with the sole mission of making this idea a reality in the rest of the world.
The exciting thing is that this is now happening in a very big way. Kafka got its start at the center of the architecture of Silicon Valley tech companies. But now it has spread to the larger world, and our customers include amazing brands such as JPMorgan Chase, Capital One, Lyft, AUDI, and many others. Already more than 60 percent of the Fortune 100 have adopted an event streaming platform and we think that will rapidly progress to 100 percent in short order.
We're excited to have this additional funding because it allows us to grow our investment in building this technology, expand the cloud services that deliver it, and partner with customers that adopt it.
This is not something we're doing alone. Apache Kafka has a massive community of contributors of which we're just one part. And the larger idea of building around events is a topic with interest and participation from hundreds of thousands of developers. We're proud to be a part of this growing movement and to do our part to make it a reality.
As excited as we are about what we've accomplished so far, we're even more excited about what is still to come.
Want to join the team? We're hiring! Check out our open roles here: /careers.