Today, we are delighted to announce Confluent's collaboration with Red Hat. This results in a complete, cloud-native experience for application developers and platform operators to set data in motion everywhere they choose to run Red Hat OpenShift.
Confluent for Kubernetes relies on an underlying Kubernetes API and runtime to perform all of the complex orchestration under the hood so our users don't have to. Managing Kubernetes to meet enterprise Day 1 and Day 2 requirements can be a challenging endeavor. To meet this challenge, Red Hat OpenShift offers a Kubernetes-powered hybrid cloud platform that streamlines operations, builds in security features, and enables enterprises to consistently and reliably deploy and run containerized workloads across private cloud, hybrid cloud, multi-cloud, and edge environments.
Confluent for Kubernetes is a certified Red Hat OpenShift operator, available in the Red Hat Ecosystem Catalog. This offers three major benefits:
Our customers can have increased confidence that the intelligent automation built into Confluent for Kubernetes runs effectively and reliably on Red Hat OpenShift
By integrating with Red Hat OpenShift's Operator Lifecycle Manager, Confluent is immediately available to be installed at the click of a button, right from the OpenShift GUI
Our customers can easily discover Confluent for Kubernetes releases and Confluent Platform container images, which are fully compatible and compliant with their Red Hat OpenShift deployments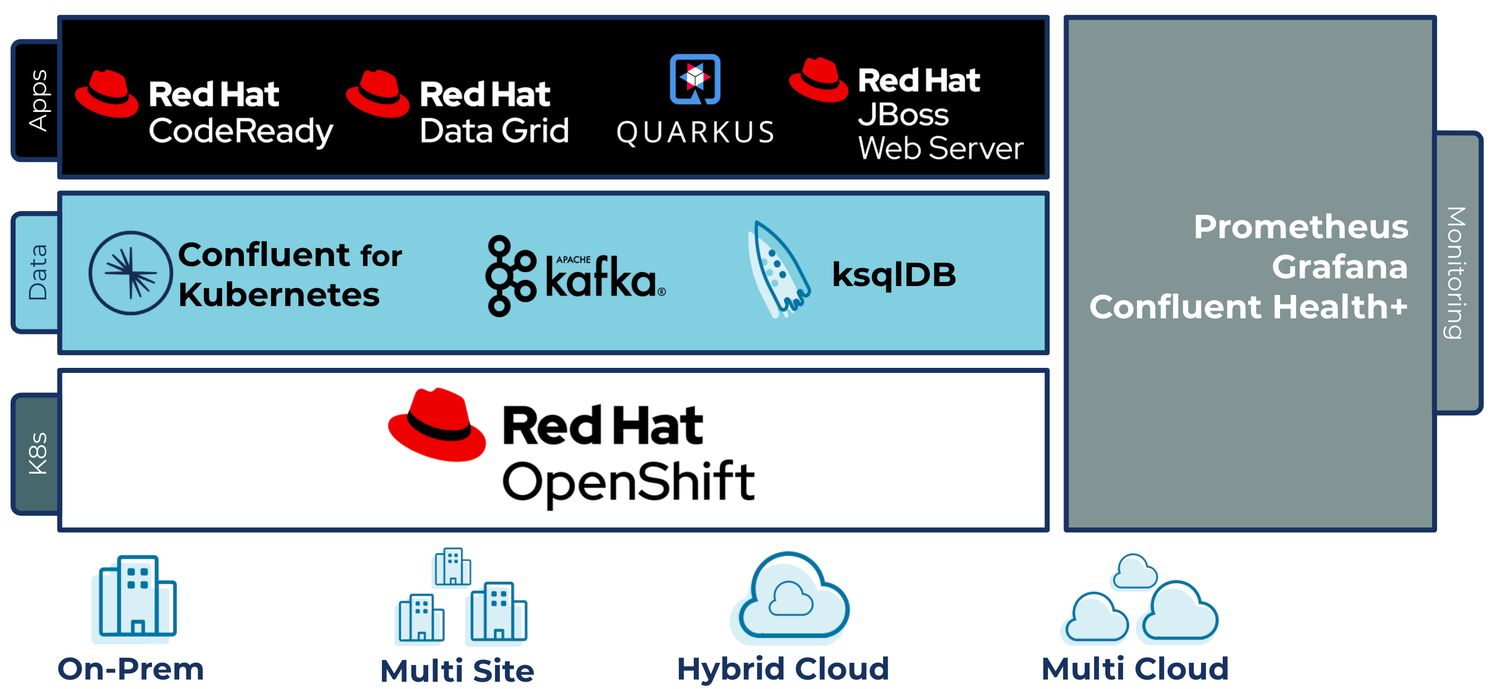 Learn how to install Confluent for Kubernetes on OpenShift with the tutorial video below.
To learn more about the Confluent OpenShift certification, visit the Red Hat Ecosystem Catalog.