Wednesday, May 17, 2017
10:00 am - 11:00 am PT | 1:00 pm - 2:00 pm ET
Many enterprises have a large technical debt in legacy applications hosted in on-premises data centers. There is a strong desire to modernize and move to a cloud-based infrastructure, but the world won't stop for you to transition. Existing applications need to be supported and enhanced; data from legacy platforms is required to make decisions that drive the business. On the other hand, data from cloud-based applications does not exist in a vacuum. Legacy applications need access to these cloud data sources and vice versa.
Can an enterprise have it both ways? Can new applications be built in the cloud while existing applications are maintained in a private data center?
Monsanto has adopted a cloud-first mentality—today most new development is focused on the cloud. However, this transition did not happen overnight.
Chrix Finne and Bob Lehmann share their experience building and implementing a Kafka-based cross-data-center streaming platform to facilitate the move to the cloud—in the process, kick-starting Monsanto's transition from batch to stream processing. Details include an overview of the challenges involved in transitioning to the cloud and a deep dive into the cross-data-center stream platform architecture, including best practices for running this architecture in production and a summary of the benefits seen after deploying this architecture.
Speakers: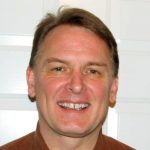 Bob Lehmann, Architect, Data Platform, Monsanto
Bob Lehmann is an architect on the Data Platform team at Monsanto, where he leads efforts to both modernize enterprise technology and transition to the cloud. Bob has held a number of positions in IT and engineering working with data ranging from high-volume sensor data to enterprise data (and everything in between). He holds a master's degree in electrical engineering from Missouri University of Science and Technology.
Chrix Finne, Director of Product Management, Confluent
Chrix Finne is Director of Product Management at Confluent where he manages the product management and design efforts. Chrix is a product leader with experience spanning machine learning, data infrastructure, ad tech, analytics, social news, and online experimentation. Chrix holds a BA in Mathematics and Music from Harvard University.