In the past few years, Apache Kafka® has established itself as the world's most popular real-time, large-scale messaging system. It is used across a wide range of industries and government agencies by thousands of organizations such as Netflix, Cisco, PayPal, Twitter, and many others. Kafka is enabling the move to a modern and data-driven architecture.
USCIS has been the leader at the Department of Homeland Security in transforming and modernizing IT. USCIS is on the forefront of building out Agile Teams using DevOps and open source technologies. This new approach to IT Modernization has given USCIS the ability to adapt quickly to change and deliver solutions faster. Confluent supports the direction of USCIS and many other agencies to use a data-driven approach.
Join us on June 4th at 12:00 PM at the USCIS Conference Center located at 111 Massachusetts Avenue, NW, to learn how Apache Kafka® is helping the Federal Government catch up with the private sector to give citizens the same experience they are receiving in the private sector. In this Tech Talk, Jun Rao, lead engineer in the development of Apache Kafka and co-founder of Confluent, will be discussing lessons learned in deploying and delivering Kafka using real use cases such as that of the Royal Bank of Canada (RBC): RBC used Confluent Platform to transform to a data-driven architecture. Jun will also discuss how other agencies are using Confluent Platform, based on Apache Kafka, for Cyber Data Collection and Dissemination, Enterprise Data Backbone, Ingestion Pipeline, Replatforming, Data Distribution and Replication.
Time: 12:00 PM - 1:30 PM
Location: 111 Massachusetts Avenue,NW
Washington, DC 20629
About the speaker: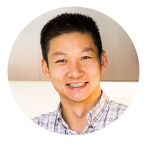 Jun Rao is a co-founder at Confluent, a company that provides the leading streaming platform based on Apache Kafka. Before Confluent, Jun Rao was a Senior Staff Engineer at LinkedIn where he led the development of Kafka. Before LinkedIn, Jun Rao was a researcher at IBM's Almaden research data center, where he conducted research on database and distributed systems. Jun Rao is the PMC Chair of Apache Kafka and a committer of Apache Cassandra.